It is that time again!  Book Em North Carolina, where buying a book and help stop a crook, will take place on the campus of Robeson Community College in Lumberton, NC, on Saturday, February 28, 2015, from 9:30 AM to 4:30 PM.  There is no admittance fee and you can look for a great book as well as talk to the authors who wrote them!

There will be a number of seminars and panel discussions going on throughout the day. I will be a panalist on the Books with a Social Conscious at 1 PM, so come out to support me as well as the other authors!

If you want to become a published authors, there are a number of seminars you can attend. I have found that participating authors will share their journey with you if you stop to ask them as well!

This is an event that you do not want to miss. I hope to see you on Saturday, February 28, 2015, at Book Em NC! For more information, click on the logo.  

E. Marie Sanders

2914 N. Elm Street #152

Lumberton, NC 28358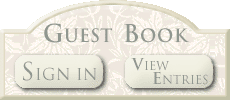 This page was last updated: February 22, 2015