So far, this summer, I have had a book signing and three different virtual appearances that have resulted in each of the books gaining more readers and popularity. I am thankful for the responses from readers and their desire to read more from me.

My next appearance will be my first out-of-state appearance in Philadelphia, Pennsylvania.  Join Me at the PHILLY BOOK FESTIVAL - JUNE 14TH @ THE ENTERPRISE CENTER, 45th & Market Street 12pm - 7pm. There will be BOOK SIGNINGS, READINGS, CHILDREN, ACTIVITIES, WORKSHOP AND MORE! I will have copies of all three of my books and plenty of give-aways, so if you are in the area, come see me! To learn more about the event, click on the picture to visit the Philly Book Festival Site.

So what is next? Visit the Events page to find out! 

E. Marie Sanders

2914 N. Elm Street #152

Lumberton, NC 28358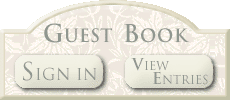 This page was last updated: June 12, 2014