This summer, I have been a little of everywhere when it comes to talking about my books: Philadelphia, Fayetteville, North Carolina (twice!), and virtually in India, England, Canada, and Australia with a surge of Kindle Downloads in those countries. This agenda intertwined with my personal one (which included trips to my hometown Pittsburgh, Boston, Nashville, and Ocean City, Maryland), I am exhausted... but I'm not done traveling for the year just yet.

My next appearance will be my second out-of-state appearance in Baltimore, Maryland.  Join Me at the BALTIMORE AFRICAN AMERICAN BOOK FESTIVAL - OCTOBER 11TH FROM 10:00 AM TO 5:00 PM @ THE ENOCH PRATT FREE LIBRARY, 400 Cathedral Street, Baltimore,MD 21201. There will be BOOK SIGNINGS, READINGS, CHILDREN, ACTIVITIES, WORKSHOP AND MORE! I will have copies of all three of my books and plenty of give-aways, so if you are in the area, come see me! To learn more about the event, click on the picture to see the Baltimore African American Book Festival  promotional poster or go to the Events page of this web site and click on the link to visit the BAABF web site.

So what is next? Visit the Events page to find out! 

E. Marie Sanders

2914 N. Elm Street #152

Lumberton, NC 28358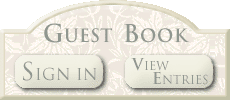 This page was last updated: September 16, 2014